Tinder Clone Source Code for Android, iOS and Windows Phone
Launch your own location-based dating/match-making site in no time
The Market
The mobile dating market is growing rapidly. While Tinder has captured the generic mobile dating marketshare, there is a still huge opportunity for more niche focused dating apps, or variations with more substance.
The Dilema
Do you develop your initial app for Android or iOS? Or spend double the time and money to launch on both? And then maintain both code bases.  Or how can you deliver on both platforms to your client for less?
Introducing the Agile Hybrid Mobile Stack
Develop a single cross-platform application using standard and industry leading open source technologies
Ionic
Ionic
 is a beautiful, performance obsessed front-end framework for developing hybrid mobile apps with HTML5.  It radically simplifies mobile app development with the web technologies you love.  Free and open source, Ionic provides mobile-optimized HTML, JavaScript and CSS components for building highly interactive applications.
AngularJS
AngularJS
 by Google, the leading HTML5 application framework. This application code and architecture is developed following the Google best practices guidelines.  The rapidly increasing popularity of AngularJS makes it easier to find web developers who can enhance and maintain your single code base for all mobile platforms.
Cordova
Apache Cordova is the leading open-source platform for building native mobile applications using HTML5.  Cordova plugins provide a common JavaScript interface to access the native functionality in the phone from your HTML5 app.
Using the power of Apache Cordova you can spend more effort on new features instead of duplicating them on different platforms.  Our location based Tinder clone is written using web standards, HTML5, CSS and JavaScript
Order Now
Estimated Windows Mobile phones sold in 2014
Windows Mobile
Sure, there isn't as many Windows phones out there.  But not as many developers for it either. With the same source code you can dominate the market with your app.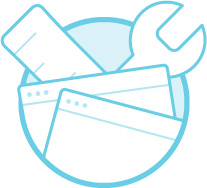 App Settings
The user can configure their search settings by distance, age and gender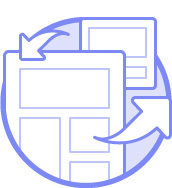 Facebook Integration
native Facebook SDK integration for seamless authentication and access to Facebook user information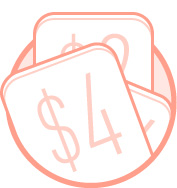 Monetization
Monetize your app from the app store purchases, in-app purchases, advertising and more Add More
Add your own features with the benefit of only having to maintain a single code base.
The ZERO setup ZERO administration backend
Other Tinder clone sources require you to setup and administer a PHP/MySQL/PostgreSQL server. We have a better way for you...
Parse
The app is coded to use Parse, a leading MBaaS (Mobile Backend as a Service) provider, now owned by Facebook.
Parse take care of everything else your app backend needs, from the core user and database service to analytics and push notifications.
Analytics
Parse also includes a full-featured analytics platform so you can track and optimize your application usage and experience.
Instantly your app will track app opens, push opens, API requests, device type, and REST verbs.  With a single line of code, track any new data point you want.
Push
Parse Push notifications are a direct channel to your app's users. Keep them happy and engaged with app updates, promotions, and more sent directly to their device. Send notifications to your whole user base, or to custom segments. The first million unique recipients per month are free.
Made In Australia
Made in Australia by a native English speaking senior software developer with over a decade of commercial software development. We want to make sure you have the communications and support to help your project.
Get Your Swipe App Started Today
Well maybe tomorrow
 The initial release of Cloneder is almost complete. We are finishing some features and also upgrading to the latest releases of all the components.  Please contact us for further details and to be notified when the source code is available along with a demo app.
Order Now